B

irdie

G

oogins
book her for your event!
For a Good Time, Call Birdie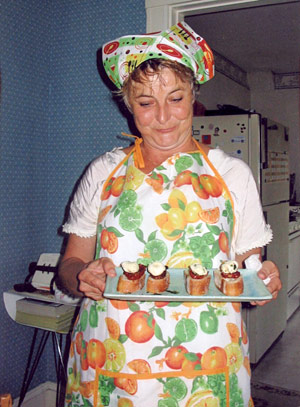 Birdie is available for parties and events and she knows how to spice it up! For booking information, please call Birdie at (207) 837-5453 or email karmo@maine.rr.com.
Imagine Birdie at your next:
Family party they'll remember it forever
Fundraiser want to draw a crowd?
Corporate retreat give 'em a thrill!
Convention show visitors a taste of Maine
Salon right in your living room!
Don't be shy deah' — Got a question? I've got an answer! Send Birdie an email!