B

irdie

G

oogins
Birdie on a Road Near You!
Catch Birdie In Flight
—EDITORIAL: IN RESPONSE TO BILL NEMITZ STORY
Portland Press Herald August 25, 2010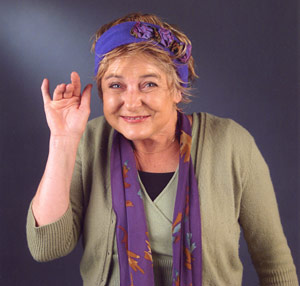 "I hereby vote for the Marden's lady for "Queen of the Maine." Karmo Sanders' work comprises several delightful advertisements that we never mute while watching TV.
If she will cut and paste and send copies of Bill Nemitz's column to a Broadway producer, she should soon have her own one-woman show, this time on Broadway."
—Mary Elizabeth Nordstrom, Kennebunk, Maine